SAFE LIVE & VIRTUAL CARICATURES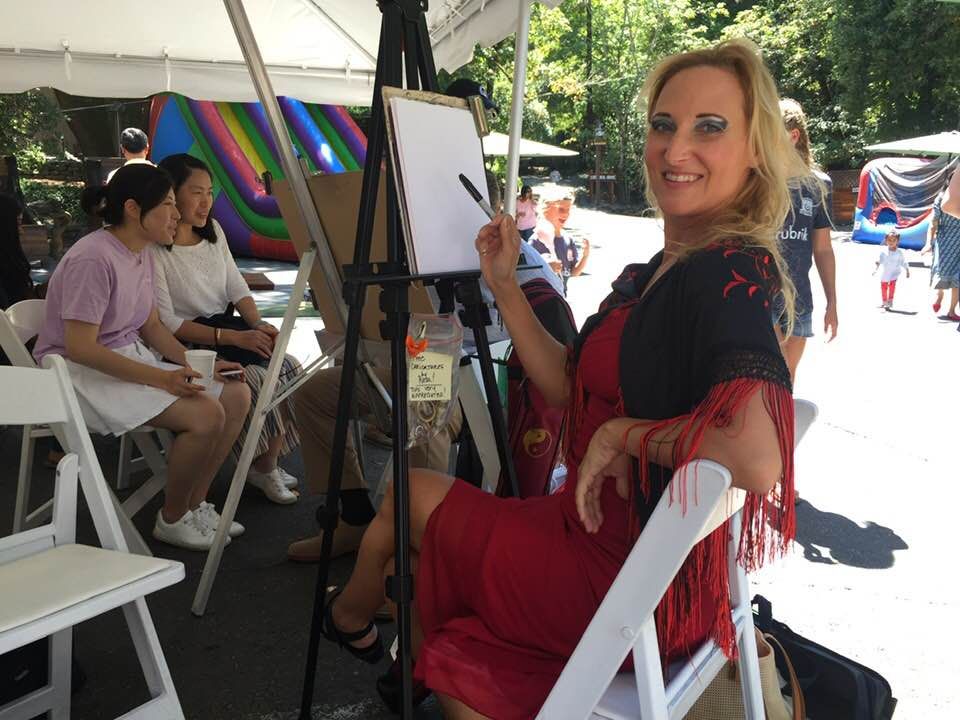 Uplift your spirits in a time when we need it most!
I assure your safety with the seats measured at 10ft+ social distancing and both parties wearing masks, gloves, and glasses or goggles at all times. I also hand the sitter their drawing clipped to a long wire which I sanitize between sittings. I bring my own food, utensils, tools, water, etc. so that there is no cross contamination and I spray down all equipment, furniture and footwear with disinfectant.
VIDEO : https://www.youtube.com/watch?v=ehhyBclHkxM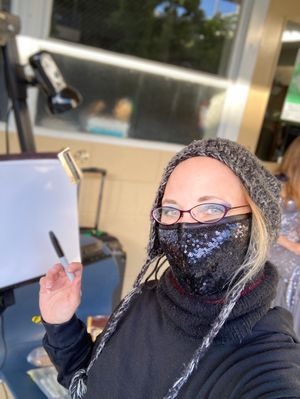 Caricatures really "draw" a crowd! 

Want to have the most memorable entertainment experience for you and your guests? For over two decades, I have been putting on the highest of quality, high-end professional entertainment for the value, guaranteed to make your event the best you ever had!  Rasa's talent for caricatures are a main attraction at all events for all ages and make a great take home party favor. Lines are long! Due to popularity, we book fairly quickly as well as far in advance, so let us know soon!
 
Price?  For inquiries, chat with me using the chat box below or email RasaVitalia@gmail.com with date, drawing time, location, and I can provide you with a quote. The price varies depending on city location, date, number of hours, start and end time, party type, and your budget.
Book? Click here for the Booking form or see below.
Details? Each caricature face takes about 3-5 minutes in black and white (8-12 minutes each in color). I draw approximately 17-20 people per hour in black and white with pen and ink on 8 1/2 by 11 index paper. The number is approximate as it is all due to the quickness of the line and guests ability to sit quickly and focus during their turn as well as details per person. Sometimes, a line monitor is provided by the host to keep the line running smoothly. Depending on location, there is usually a 2 hour minimum. Travel fees may apply, depending on party location. Best results: One person per page. Two chairs, a small table and lighting are needed at the event.