Professional House/Pet Sitting
HOME CARE EVERYWHERE!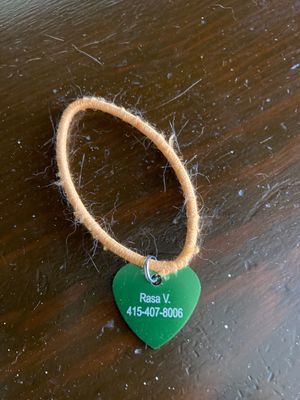 * BOOKING FORM *
Call/Text: 415-407-8006
*
PAWSOME HOUSE, PLANT, PET SITTING, ORGANIZATION & CLEANING
Great idea while you are away on vacation, the burn, getting hitched and more! I travel all over the world and your world will be in good hands.
BTW: Demand is high due to my years of super care and experience and awesome reviews, so BOOK quickly to secure! Book: PM or RasaVitalia@gmail.com
More info: https://rasavitalia.com/housesit
PLEASE TELL YOUR FRIENDS!
#HouseSitting #PetSitting #Plants #Gardens #HomeCare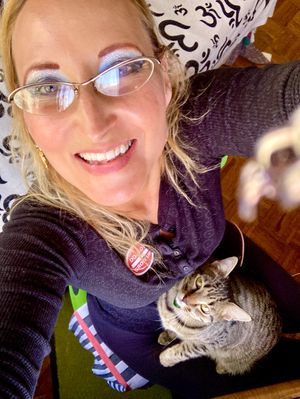 Grateful for the beauty of home. 🙏 🏡 ☀️ 🏖️ More please! Rasa Vitalia's happy, loving, caring, safe, secure, quiet, immaculate, mutually respectful 💰 🤝 👍 high end, professional, reliable, and vibrant traveling house sitting and minimalist home organization while you travel and as well as traveling visual and performing entertainment artist booking for events in your city for only the best 🏡 around the globe 🌍 💃 Home care everywhere. Bringing the best to the best 💗 Booking: RasaVitalia.com/housesit 

Hi fellow travelers!
My name is Rasa Vitalia, a professional traveling artist, entertainer and business woman who has been house, plant, pet sitting, and organization for over 20 years with love for travel, making friends, keeping homes safe and tidy, and for all creatures great and small.  My forte is care, kitties and cleanliness! 
House. Plants. Gardens. Pets.
I have 20+ years experience, fully and triple vaccinated including the Pzifer booster (not for underlying health conditions but so that I can work in events, do house sits, and travel), multilingual (English, Spanish, French) and ready for sits! You can call/text me anytime at +1 415-407-8006 (whatsapp) and let's talk! I'd love to sit for you.
 
Since 1999, I have dog, cat, plant, garden, house sat for many friends and clients in a variety of locations including San Francisco, Los Angeles, Mexico City and New York City. I have given medication in many forms and have taken pets for vet visits. Your home is my home. I care about the environment you live in and regard it as a sanctuary. In the responsibility of a proper pet sit, my number one priority is care, compassion and safety of my animals, giving them proper time, petting, cuddling, attention and love they deserve. I have experience caring for happy homes, gardens, cats, dogs, birds, and more and have given medications when needed. I am a house sitter and maintain the cleanliness of the home as well as overnight house and pet sit and maintain and water plants and gardens.
I do accept short term sits/overnight stays, but prefer more longer term sits, if possible, please, to allow for time to breathe, settle in and care for your pets. This is one of my main sources of establishing relationships and housing while traveling, and often times I need to fill in several gaps between sits. This brings peace of mind and serenity to your clean home. 
Sometimes I do free housing for house, garden, pet care exchanges, often times I get paid, and most times I get a tip. We work out a plan with you! I do free home exchange for care as well as paid sits. I am happy to accept payment and/or stipend/tips for pet/home care. This shows your value and appreciation for my utmost safety, cleanliness, trust, dedication and care to your loved ones and property as well as your care and compassion for my needs as a human being. I care for your family's well-being and you care for my well-being! ;) I do this because I love travel and care about you, but I also need care for my basic needs, too! When I do house in pet sitting I am, spending more than half of my time in the day/evening caring for your needs and all of your responsibilities, and so my focus is on you. During a sit more than half of each day my life, work and play is turned over to your needs and therefore, a token of monetary appreciation goes a long way so that I can sustain my needs and bills as well and still be able to be present to care for yours in the utmost capabilities. Overnight pet care rates vary depending on location, pet and home care needs, as well as the number and kind of pets. I am open to free home stay exchange situations (no charge) as well! Let's discuss the best solutions. I also need free wifi, parking and laundry facilities, please. I would highly suggest that you purchase and have a combo lock box with an extra key in it because the #1 issue in sits has been lock outs. A neighbor is ok, but most lockouts occur after hours and I would us be rest assured that your pet can bet cared for and not endure stress of any kind. I would enjoy the hospitality of being provided some vegetarian food, juice, and water in the fridge so I can have some snacks and have more time to stay in and care for your pets and home and maybe even appreciate a tip after!As you well know, pet and home Care takes up a lot of time and energy! ;)
I work quietly from home on the computer and occasionally leave the house for shows. Due to the energetic  nature of my business, I prefer a quiet home… no loud parties. I also do not drink, smoke, do drugs, etc.. as I am a health conscious athlete and vegetarian. When I leave the house my shows happen for about 3-4 hours at the most so I am mostly at home. I do not have partners or pets. A home that is not lived in will deteriorate over time and a homes that is not lived in as vulnerable to outside sources, such as weather and crime.therefore, a show of appreciation for my services in our housing exchange with tip is appreciated. 
I am a professional independent artist who travels around the world bringing the joy of the art of dance to birthdays, weddings, community, events and show productions.  I enjoy house sitting because I get to have a friend at home while I travel and meet new people, pets and communities in an area. This is what helps the arts succeed and I applaud you for your support.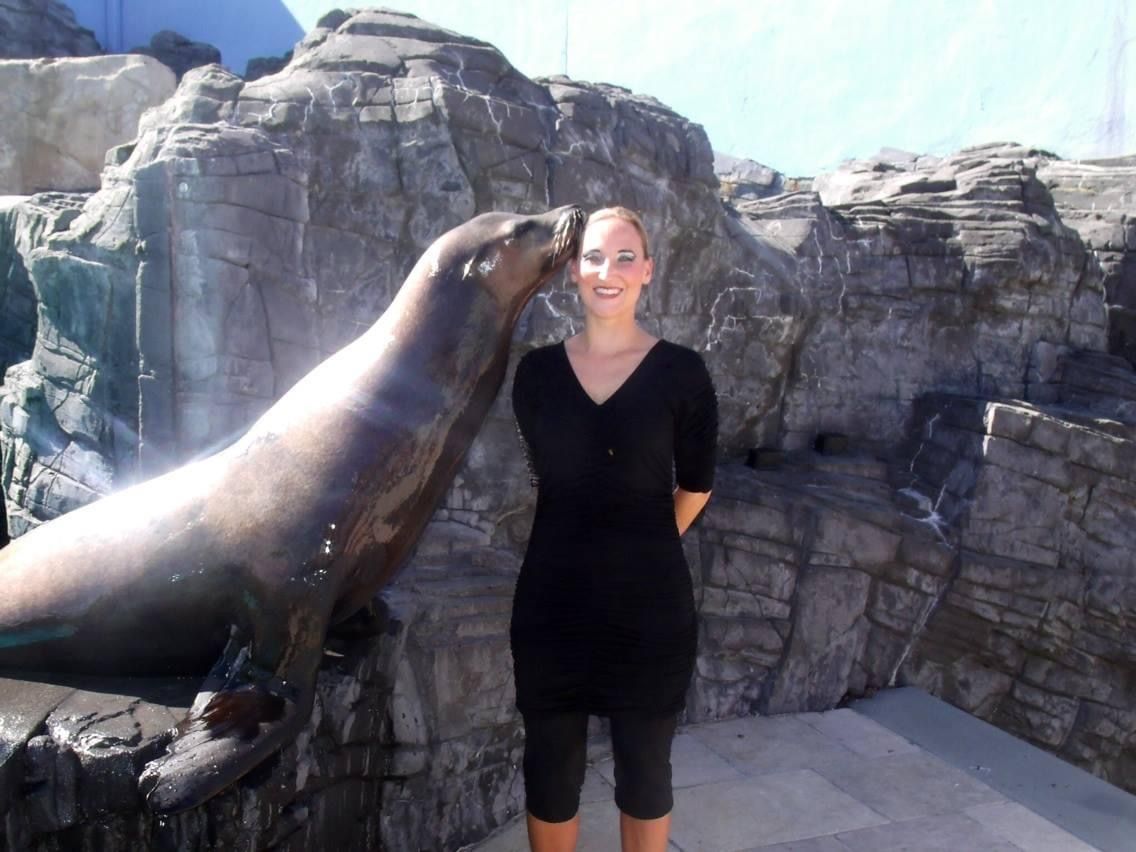 I work as a world dancer, so the cross cultural exchange in this universal language is a beautiful way to share knowledge, connection and peace across the globe. Seeing smiles and sharing the joy of this art form is pure magic. I would love to have the opportunity to share the happiness with your pets and your community!
It is has been a pleasure for me to have a loving companion at home on my journeys far away. World peace and paws is the perrrr-fect match!  I would love to make your trip worry free!  Thank you for your consideration and I look forward to your reply!  
I am connected on several forms of communication for ease of mind and return messages and calls quickly. References available upon request.   
Ready to go? Please fill out the booking form: HOUSE SIT BOOKING FORM.
Let's set up a video chat to meet, arrange logistics and orient me to your home!
Call/text/WhatsApp +1-415-407-8006 or RasaVitalia@gmail.com 
Stay Pawsome!  
Rasa Vitalia
WhatsApp/Phone:
USA/San Francisco:  +1 415-407-8006
Skype: rasavitalia
http://www.RasaVitalia.com/housesit
I care for you, you care for me. How to prepare for your sitter: https://housesittingmagazine.com/prepare-your-home-for-pet-sitters/ 
House Sit Cancellation Article: https://www.nomador.com/blog/news/what-happens-when-you-have-to-cancel-a-house-sit
*PLEASE TELL YOUR FRIENDS!*