Let's get this party started!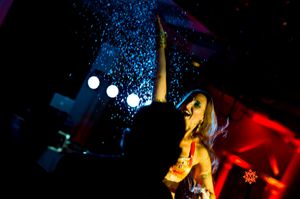 Want to have the most memorable entertainment experience for your next corporate function, Mardi Gras Ball, private party or stage show? The search is over. Get the party started and book Rasa Vitalia now as your professional entertainment and talent agent and event planner! Let Rasa help make your party a brilliantly, amazing, easy and fun experience!
Rasa Vitalia is well versed in many different corporate, private, and public events as well as many world cultures and themes. Rasa is well connected in the San Francisco Bay Area events and professional entertainment scene and will work with you to make your party come alive!
So, if you are planning a party, ball, event, or parade, look no further. Rasa Vitalia will create a special day just for you! Book now, the party awaits!
 
!
Rasa is the most versatile, dynamic, energetic professional dancer you'll meet that creates fun-filled, dynamic and very unique entertainment tailored to your audience's needs.  For over a decade, Rasa Vitalia has been putting on the highest of quality, high-end professional entertainment for the value, guaranteed to make your event the best you ever had!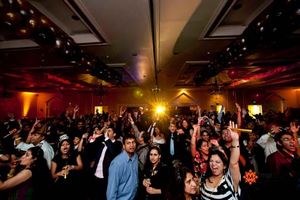 Rasa Vitalia is well versed in multiple dance and music disciplines as a solo dancer and vocalist, can do a cross genre show, as well as work with any live band. She also and teaches dance, leads 2nd lines and dance contingents/groups, and can draw speedy event caricatures. 

Rasa Vitalia has participated in over a decade of Mardi Gras/Carnaval/Carnaval/2nd line parades, shows, and events and has been the head parade director, dance instructor, band conductor and dance performer/entertainer, costume/parade theme creator for several contingents of her own as well as performer in many other contingents (Birds of Paradise, Energia do Samba, Boco Do Rio, Samba da Terra, Aquarela, Samba Funk, LAW, Sydney Samba, Samba Do Coracao, Samuka da Bahia, Tambores De Cores, & HPF.) She has performed with and in several live bands at parades and after party concerts as a dancer, singer and hand percussionist in the UC Santa Barbara Samba Drum Core and Band, Mucho Axe, Brazil Beat Sound System, Brazil Vox, Mondo Lonko, Bat Matkumba, SambaDa, Afrofunk, Sila, Le Gente, Sons of Orpheus, Katdalec, and many many more including her own world music bands. She also has parade float building, decor, and painting experience. She has performed in the San Francisco King & Queen Contest/Show several times. She has taught dance workshops and classes in prep for parades at the Mission Cultural Center, Safehouse for the Arts, and Dazhaus, San Francisco. 

The nature of this multi-talented renaissance woman's work embodies the pure celebratory spirit of Carnival.  Guaranteed good time!
So, if you are planning a party, ball, event, or parade, look no further. Rasa Vitalia will create a special performance just for you! Book now, the party awaits!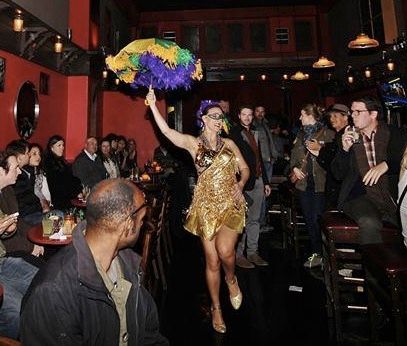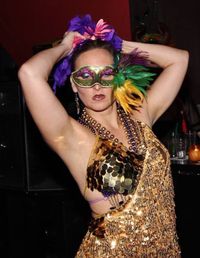 Book Now! 

RasaVitalia@yahoo.com
Call/Text: (415) 407-8006
Dance/Music: http://www.RasaVitalia.com
Art: http://www.RasaVitalia.com/art



When the Saints Go Marching In - Video from New Orleans with Guitar Slim Jr: https://www.instagram.com/p/-cFDzYxlS8/?taken-by=rasavitalia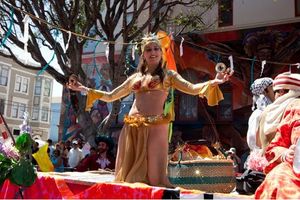 Carnaval Article:
 https://bellydancershabibi.wordpress.com/2010/07/03/viva-la-carnaval-viva-la-belly-dance-san-francisco-carnaval-2010/


Carnaval Photos:
https://vcimages.smugmug.com/Events/Carnaval-Rasas-Article-Hi-Rez/n-2PV9c/i-9NKVWXG 

Mardi Gras 2016:
 https://www.facebook.com/RasaVitalia/media_set?set=a.10153804311520170.1073741904.683155169&type=3&pnref=story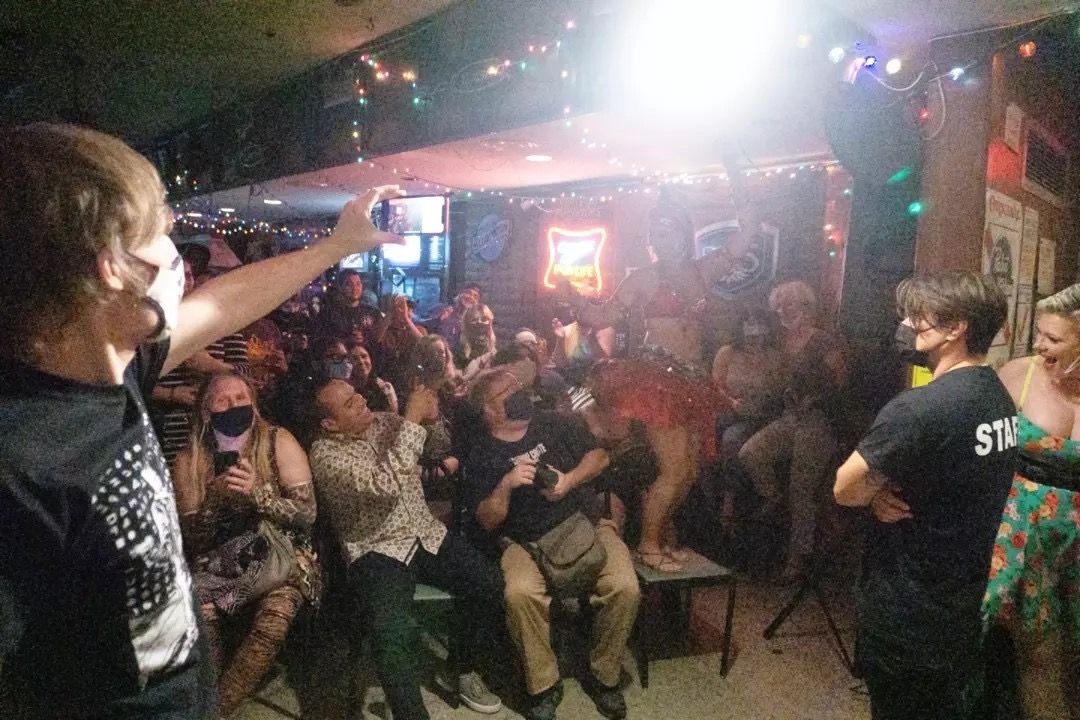 Rasa Vitalia: Hot Dance, Music, and Vocal Performance Artist & Entertainer
Rasa Vitalia is a hot, award-winning professional dance performer, vocalist, songwriter, and performance artist and one of America's most highly regarded popular solo entertainers.  She performs to her own world music & EDM songs in a variety of shows. Rasa Vitalia has performed internationally including New York City, San Francisco, Chicago, Toronto, and New Orleans at several famous venues such as The Apollo in Harlem, The Slipper Room in NYC, The House of Blues in NOLA, The Stratosphere in Vegas and The Fillmore in San Francisco. Her mad shake appeal will inspire and set our hearts and stage on fire! It's an experience you will never forget!  She's on tour! Site: http://www.RasaVitalia.com/tour-dates  Video: https://www.youtube.com/watch?v=-0L7Otqs55Q  




"What a night! Such a beautiful testament that you can redefine and celebrate love any way you want! Thanks so much for my co-producers and boos and PianoFight for bringing some much needed 'Laissez Les Bon Temps Rouler' to San Francisco. PianoFight's Fat Sunday: A VDay Bash with a Mardi Gras Twist was a massive undertaking and an equally massive success, that deserves a massive shout out.  Nothing quite beats seeing over 30 amazingly talented local artists shine, when you have a full belly of the best Southern cuisine this side of the Mississippi and a venue filled with people from all walks of life united in the goal of shaking their ass to an amazing band, MJ's Brass Boppers. 
Super special thanks to Rasa Vitalia for bringing N.O. bounce and Mardi Gras spirit in the building!" Luna M. , Event Planner- San Francisco/New Orleans. 2/14/16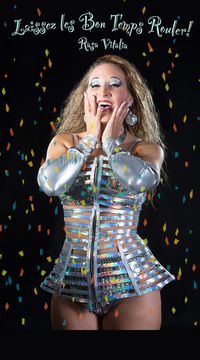 I watch balloons fly high
Confetti sparkles in the sky
The earth shakes a beat
Making way for my dancing' feet
Lovin' the great warmth of the sun
For a moment I feel one
The taste of liberation
Touches my soul
And for a moment
I feel whole
"Celebrate" by Rasa Vitalia 6/25/2017
@ San Francisco Pride
Pride, Parades, Celebrations, Parties!